Where Community Takes Center Stage
1 in 4 students lack access to art education and programs
"Our vision is to have a community where all youth have access to high-quality arts education."
Dynamism Fine Arts of Texas, is a fine arts and multimedia nonprofit educational organization encouraging diverse arts and culture within the State of Texas. Inspired by the lack of arts education in the State of Texas, we expose students to numerous disciplines, such as theater, film, visual arts, dance, and a host of other artistic areas. We run a wide variety of programs that give students access to areas of the arts which they have not been exposed to. Our hands-on programs provide students with direction, education and support, so they can visualize, write, direct and produce productions of their own. Our #OneGoal is to be as culturally diverse as possible until all youth have access to high-quality art educational programs.
We recognize that success is not a product of individual actions, but is achieved through community advancement.
We focus on improving the exposure that inner-city youth receive through fine arts educational programs.
We build programs utilizing members of our community, aiming for improvement and unity among youth through arts.
We promote creativity through innovation in all of our programs. Expanding the imagination of youth, while exploring the new.
Dynamism Fine Arts of Texas is a nonprofit arts education organization, focused on exposing inner city youth to different cultural arts. We aim to promote diverse art disciplines throughout the State of Texas.
Captivating youth through
THE arts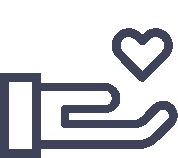 "Whoever is generous to the poor lends to the lord, and he will repay him for his deed."
"The Strength of a city comes from within its youth"